Top Ten Tuesday is a weekly feature hosted by The Broke and the Bookish that other bloggers are welcome to join in, to create Top Ten lists on varying topics. This week it's Top Ten Books On My Spring TBR
This topic is a little hard for me as there are so many books that I want to read. I am going to do around 13 books for this TBR as there are a lot of books I wish to get to.
1

Me Before You
by Jojo Moyes
I've heard a ton about this book and it was mostly good things so I want to pick this book up. I've heard that it is really sad and I have a love-hate relationship with sad books. I feel a certain satisfaction sometimes when there is a sad moment but I can't handle death. Like Mockingjay was enough. And that movie? I was a mess afterwards.
2

City of Ashes
by Cassandra Clare
I am currently reading CIty of Bones and it is so good. I can barely put it down when I have to go to sleep. I can't believe I waited around four years to pick up this book series as I was hooked from the first page.

3

Glass Sword
by Victoria Aveyard
This series is freaking amazing! So many people disliked the first book and I can't understand why. It is so amazing and had one of the biggest, most mind-blowing plot twists ever. Seriously, I had to process it for about a day before continuing. This book sounds like it will be just as good, probably not as mind-blowing but I don't know until I pick this one up.
4

Falling Kingdoms
by Morgan Rhodes
I've heard great things about this series and I am really excited to see what I think about it. I think there are four main characters in this story and there is unrest which brings the four main characters together. I'm not really sure but I have freiends who adored this book and said it exceeds expectations. I'm taking their word for it and picking this one up.
5

Shatter Me
by Tahereh Mafi
I've heard great things about this book as well and I really don't want to be starting more series as i am reading so many right now but I can't help myself.

6

Six of Crows
by Leigh Bardugo
This book seems to be on so many people's favorite's list, it is hard to believe I have not read it. But, I haven't and I seriously should.


7
The Elfstones of Shannara
by Terry Brooks
I haven't heard many things about this book but people adore the TV show and I really want to watch it so I figured I would read the book first.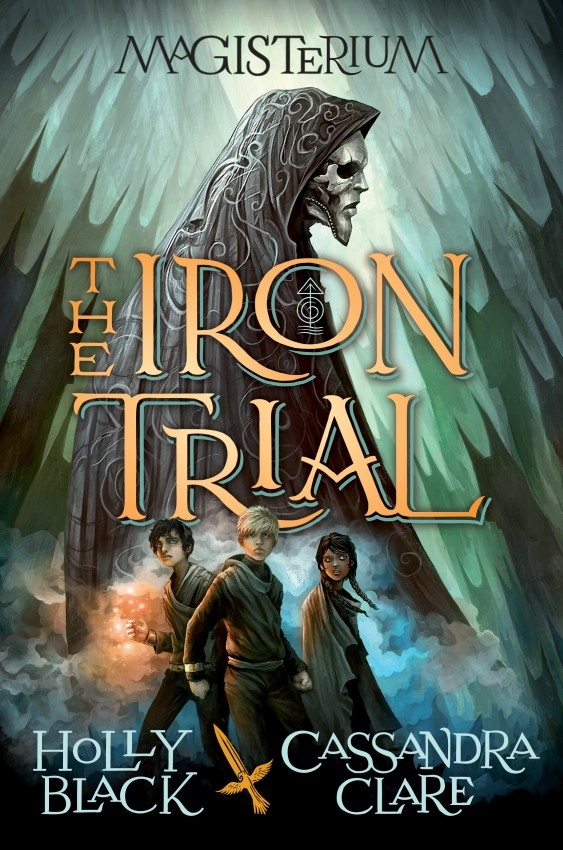 8

The Iron Trial
by Holly Black and Cassandra Clare
This is probably one of the only Middle Grade books on this list but I recently bought it and it looks awesome so I obviously need to try it out for myself and I will of course tell you all how it was.
9

Throne of Glass
by Sarah J. Maas
Yes, I have not read this book. I am so sorry but I have not had time and now I really want to pick it up. It looks so freaking good. Come on, if that cover doesn't pull you in, I don't know what does.

10

Prisoner of Night and Fog
by Anne Blankman
This book is about a 'forbidden' romance and a girl questioning everything. It is set in World War 2 and I am just like "Give it to me!"

11

The Winner's Curse
by Marie Rutkoski
I've heard great things about this book as well and I really don't want to be starting more series as i am reading so many right now but I can't help myself. And the cover is beautiful. :)


12
Daughter of Smoke and Bone
by Laini Taylor
I've heard mixed things about this book but I am going to see for myself.


12
The Death Cure
by James Dashner
To be honest, I don't know why I can't finish this book. It's probably because I know who dies and I don't want to suffer through it. But who does?


13
A Court of Mist and Fury
by Sarah J. Maas
Why wouldn't this book be on this list? I loved the first one and am totally obsessed with her writing.
Sorry this post is two days late. I've been very busy with school.