Today I am going to be doing my April To Be Read (TBR). I have fewer books on this list than I have in past months. Part of that reason is I am not sure how much time I'll have to read this month and part of that reason is I'd rather focus on my writing and doing blogposts. Plus, I need to work on my school-work. And this is also a very loose TBR. Some of the books on here I don't have to read but they are all books I want to read. We shall see how this month goes.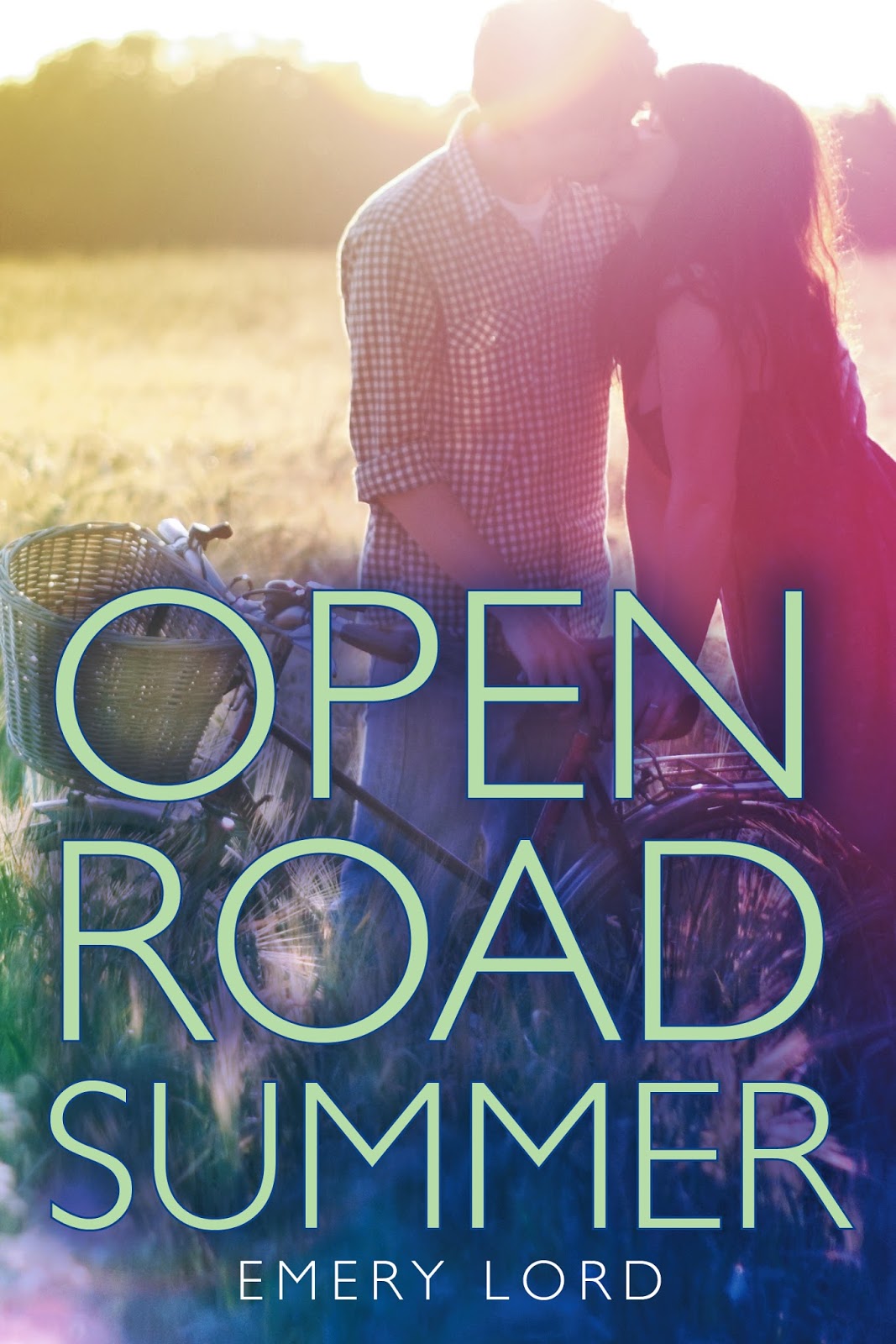 My TBR challenge is: Read a book by an author you haven't read. For this challenge I chose Open Road Summer by Emery Lord. I am already more than halfway through this book and it is so good. It also won The Black Eyed Susan award and I think I know why. I can not wait to finish this book. Review will come next week.
After breaking up with her bad-news boyfriend, Reagan O'Neill is ready to leave her rebellious ways behind. . . and her best friend, country superstar Lilah Montgomery, is nursing a broken heart of her own.
Fortunately, Lilah's 24-city tour is about to kick off, offering a perfect opportunity for a girls-only summer of break-up ballads and healing hearts. But when Matt Finch joins the tour as its opening act, his boy-next-door charm proves difficult for Reagan to resist, despite her vow to live a drama-free existence.
This summer, Reagan and Lilah will navigate the ups and downs of fame and friendship as they come to see that giving your heart to the right person is always a risk worth taking.
The second book I have on this list is Falling Kingdoms by Morgan Rhodes. I have heard such good things about this book that I am so excited to start reading it.
In the three kingdoms of Mytica, magic has long been forgotten. And while hard-won peace has reigned for centuries, a deadly unrest now simmers below the surface.
As the rulers of each kingdom grapple for power, the lives of their subjects are brutally transformed... and four key players, royals and rebels alike, find their fates forever intertwined. Cleo, Jonas, Lucia, and Magnus are caught in a dizzying world of treacherous betrayals, shocking murders, secret alliances, and even unforeseen love.
The only outcome that's certain is that kingdoms will fall. Who will emerge triumphant when all they know has collapsed?
It's the eve of war.... Choose your side.
Princess: Raised in pampered luxury, Cleo must now embark on a rough and treacherous journey into enemy territory in search of magic long thought extinct.
Rebel: Jonas, enraged at injustice, lashes out against the forces of oppression that have kept his country cruelly impoverished. To his shock, he finds himself the leader of a people's revolution centuries in the making.
Sorceress: Lucia, adopted at birth into the royal family, discovers the truth about her past—and the supernatural legacy she is destined to wield.
Heir: Bred for aggression and trained to conquer, firstborn son Magnus begins to realize that the heart can be more lethal than the sword....
The third book I have on this list is The Elfstones of Shannara by Terry Brooks. AH! I can't wait to read this book! I am taking it on my school trip to Boston this coming weekend and I hope to finish it there. And of course a lovely review will come your way.
Ancient Evil threatens the Elves: The ancient tree created by long-lost Elven magic, is dying. When Wil Ohmsford is summoned to guard the Amberle on a perilous quest to gather a new seed for a new tree, he is faced with the Reaper, the most fearsome of all Demons. And Wil is without power to control them....
The fourth book I have on this list is City of Ashes by Cassandra Clare. The first book was awesome so I am going to continue with the series. I am also taking this to Boston and I hope to finish it as well. Cause the bus trip will be long and I don't want to watch movies the whole time.
Clary Fray just wishes that her life would go back to normal. But what's normal when you're a demon-slaying Shadowhunter, your mother is in a magically induced coma, and you can suddenly see Downworlders like werewolves, vampires, and faeries? If Clary left the world of the Shadowhunters behind, it would mean more time with her best friend, Simon, who's becoming more than a friend. But the Shadowhunting world isn't ready to let her go — especially her handsome, infuriating, newfound brother, Jace. And Clary's only chance to help her mother is to track down rogue Shadowhunter Valentine, who is probably insane, certainly evil — and also her father.
To complicate matters, someone in New York City is murdering Downworlder children. Is Valentine behind the killings — and if he is, what is he trying to do? When the second of the Mortal Instruments, the Soul-Sword, is stolen, the terrifying Inquisitor arrives to investigate and zooms right in on Jace. How can Clary stop Valentine if Jace is willing to betray everything he believes in to help their father?
The fifth book I have on this list is The Iron Daughter by Julie Kagawa. Yes. I was supposed to finish this over Spring Break but The Flash and Teen Wolf got in the way.
Half Summer faery princess, half human, Meghan has never fit in anywhere. Deserted by the Winter prince she thought loved her, she is prisoner to the Winter faery queen. As war looms between Summer and Winter, Meghan knows that the real danger comes from the Iron fey—ironbound faeries that only she and her absent prince have seen. But no one believes her.

Worse, Meghan's own fey powers have been cut off. She's stuck in Faery with only her wits for help. Trusting anyone would be foolish. Trusting a seeming traitor could be deadly. But even as she grows a backbone of iron, Meghan can't help but hear the whispers of longing in her all-too-human heart.
The sixth book I have on this list is the Persutopia Book of the Month. It is The Lightning Thief by Rick Riordan. Yes, I have read this book but I am so down for a re-read.
Percy Jackson is a good kid, but he can't seem to focus on his schoolwork or control his temper. And lately, being away at boarding school is only getting worse—Percy could have sworn his pre-algebra teacher turned into a monster and tried to kill him. When Percy's mom finds out, she knows it's time that he knew the truth about where he came from, and that he go to the one place he'll be safe. She sends Percy to Camp Half Blood, a summer camp for demigods (on Long Island), where he learns that the father he never knew is Poseidon, God of the Sea. Soon a mystery unfolds and together with his friends—one a satyr and the other the demigod daughter of Athena—Percy sets out on a quest across the United States to reach the gates of the Underworld (located in a recording studio in Hollywood) and prevent a catastrophic war between the gods.
AND that is it. I told you I had less on this TBR. Well, I will see you all soon for the rest of my haul and my spring most anticipated books!