Top Ten Tuesday is a weekly feature hosted by The Broke and the Bookish that other bloggers are welcome to join in, to create Top Ten lists on varying topics. This week it's a freebie so I'm doing top ten heartbreaking moments of Once Upon A Time Season 5
I loved the thought of kind of having a freebee. So, I'm going to do another post about Once Upon a Time which is my favorite show. This was probably the saddest season as of yet so there are a lot of heartbreaking moments. And yes, there are spoilers.
1

Neal and Emma's Reunion
The opening scene of the second half of Once Upon a Time season five shows Emma waking up in her yellow Bug and Neal appears. Their reunion is adorable and just made me tear up. He asks about Henry and she says he misses him. Neal warns her about going to the Underworld but she is determined to go. He kisses her on the forehead and disappears. Emma's reaction when he leaves was so sad and you can tell that some part of her still loves him.
2

Regina Says Goodbye to her Father
This moment happened in the first episode of the last half of the season and ugh, it really got the tears flowing. Regina's father has always supported her and has always wanted the best for his daughter. He was surrounded in flames but nothing happened and then a doorway filled with light opened which showed that he had a pure enough heart to go to heaven and you breathe a sigh of relief but it was still horribly sad.

3

Hook Almost Dies in Camelot
Emma has to save Hook in Camelot when he almost dies because of being struck by Excalibur. She tethers him to Excalibur thus making him a Dark One.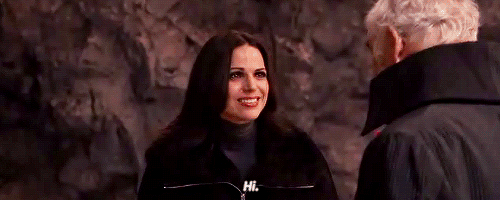 4

Regina introduces her son to her dad
This may not seem to be a sad moment but it really was. Regina's dad is about to die and Regina gets to introduce her son, Henry, to him. Regina named her son after her dad as they are both named Henry. It was really beautiful and sad.
5

Hook tells Emma he wants to hurt her
The moment when Hook says, "I want to hurt you, like you hurt me." everyone was devastated. It was apparently over. Emma had saved Hook's life by making him become the Dark One and that had cost her a lot. And he calls her that she was a distraction. So messed up.

6

Robin Hood Dies Trying to Protect Regina
When Robin Hood died, I was sure that maybe they could find a way to bring him back since most people don't really die on this show. But then I learned that the Olympian Crystal causes you to cease to exist. How messed up is that? Regina Mills just lost another person who she was close to. This season has been horrible tough on her. She lost both her parents and now her boyfriend/soul-mate. Who is she going to loose next? Henry?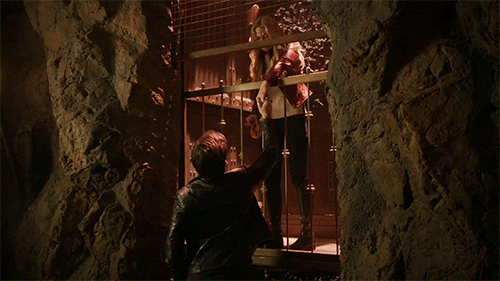 7

Hook and Emma Say Goodbye in the Underworld
I was 99% done with this show at this moment. I had lost all hope that Hook and Emma would get a happy ending and get to be together. They have just learned that their love is true love and then they are forced to say their final goodbye as they realized Hades had tricked them. Emma is in the elevator to go back up to her family and Hook is standing there, and they keep holding hands until they can't and he tells her to move on. I was so sure that I would have to quit this show and find a new favorite show because I couldn't deal if Hook and Emma weren't going to be together.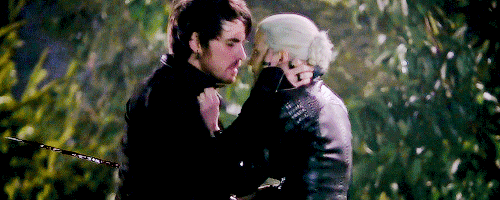 8

Emma Stabs Hook With Excalibur
This moment kinda killed me. Hook decides to be a better man and sacrifice himself to destroy the dark ones and save everyone he cares about and the town. Emma has to help Hook because he can't do it alone and she stabs him. Ugh, this killed me because of how distraut Emma is when she does it. She's still technically the Dark One and she is sobbing as she does it. Horrible moment but beautiful. I don't think anyone can doubt their love in this moment.