I got this idea to call it Books on my Shelf from
http://cornucopiaofreviews.blogspot.com/
Wow! It's been a minute since I've written one of these. I have Spring Break this month so I am going to try my hardest to read more but since writing, and watching tv is also a thing so we'll have to see.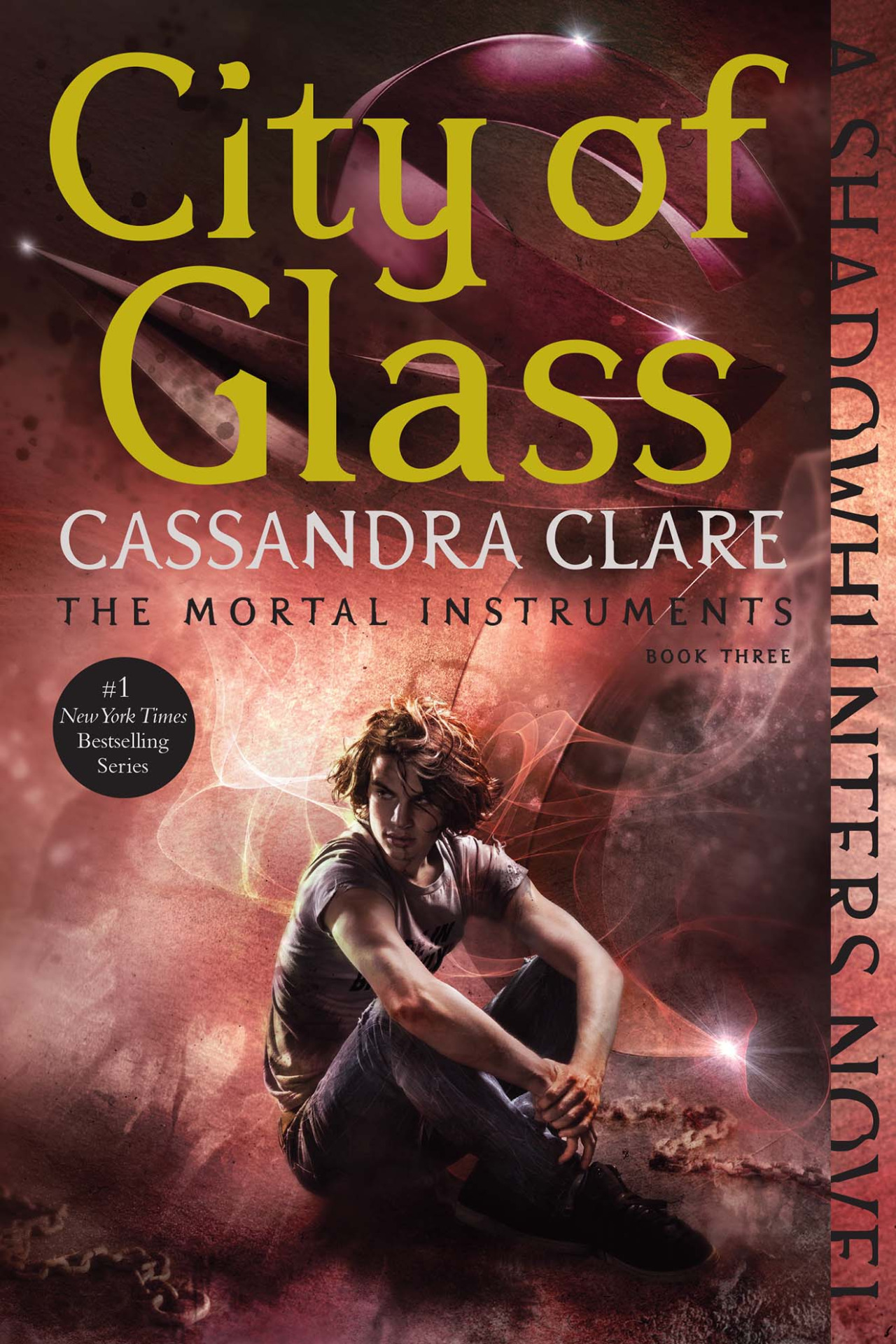 The first book I have on this list is City of Glass by Cassandra Claire. I have actually already finished this book and I loved it even though there were many difficult moments in it. I find it interesting how it for the most part ended very positively but there are still three more books. I am confused. But I will say more about it in my wrap-up.
To save her mother's life, Clary must travel to the City of Glass, the ancestral home of the Shadowhunters - never mind that entering the city without permission is against the Law, and breaking the Law could mean death. To make things worse, she learns that Jace does not want her there, and Simon has been thrown in prison by the Shadowhunters, who are deeply suspicious of a vampire who can withstand sunlight.
As Clary uncovers more about her family's past, she finds an ally in mysterious Shadowhunter Sebastian. With Valentine mustering the full force of his power to destroy all Shadowhunters forever, their only chance to defeat him is to fight alongside their eternal enemies. But can Downworlders and Shadowhunters put aside their hatred to work together? While Jace realizes exactly how much he's willing to risk for Clary, can she harness her newfound powers to help save the Glass City - whatever the cost?
The second book I have on this list is Ronit and Jamil by Pamela L. Laskin. I had very very high expectations for this book because it is about an Israeli and a Palestinian falling in love and defying expectations and it is written in verse but I did not end up enjoying it as much as I wished I would. More information in my wrap up.
Pamela L. Laskin's beautiful and lyrical novel in verse delivers a fresh and captivating retelling of Shakespeare's
Romeo and Juliet
that transports the star-crossed lovers to the modern-day Israel-Palestine conflict.
Ronit, an Israeli girl, lives on one side of the fence. Jamil, a Palestinian boy, lives on the other side. Only miles apart but separated by generations of conflict—much more than just the concrete blockade between them. Their fathers, however, work in a distrusting but mutually beneficial business arrangement, a relationship that brings Ronit and Jamil together. And lightning strikes. The kind of lightning that transcends barrier fences, war, and hatred.
The teenage lovers fall desperately into the throes of forbidden love, one that would create an irreparable rift between their families if it were discovered. But a love this big can only be kept secret for so long. Ronit and Jamil must face the fateful choice to save their lives or their loves, as it may not be possible to save both.
The third book on this list is Truthwitch by Susan Dennard. I have been wanting to read this since it came out last year and I just keep checking it out from the library and never actually reading it so I want to try and read it this month.
In a continent on the edge of war, two witches hold its fate in their hands.

Young witches Safiya and Iseult have a habit of finding trouble. After clashing with a powerful Guildmaster and his ruthless Bloodwitch bodyguard, the friends are forced to flee their home.

Safi must avoid capture at all costs as she's a rare Truthwitch, able to discern truth from lies. Many would kill for her magic, so Safi must keep it hidden - lest she be used in the struggle between empires. And Iseult's true powers are hidden even from herself.

In a chance encounter at Court, Safi meets Prince Merik and makes him a reluctant ally. However, his help may not slow down the Bloodwitch now hot on the girls' heels. All Safi and Iseult want is their freedom, but danger lies ahead. With war coming, treaties breaking and a magical contagion sweeping the land, the friends will have to fight emperors and mercenaries alike. For some will stop at nothing to get their hands on a Truthwitch.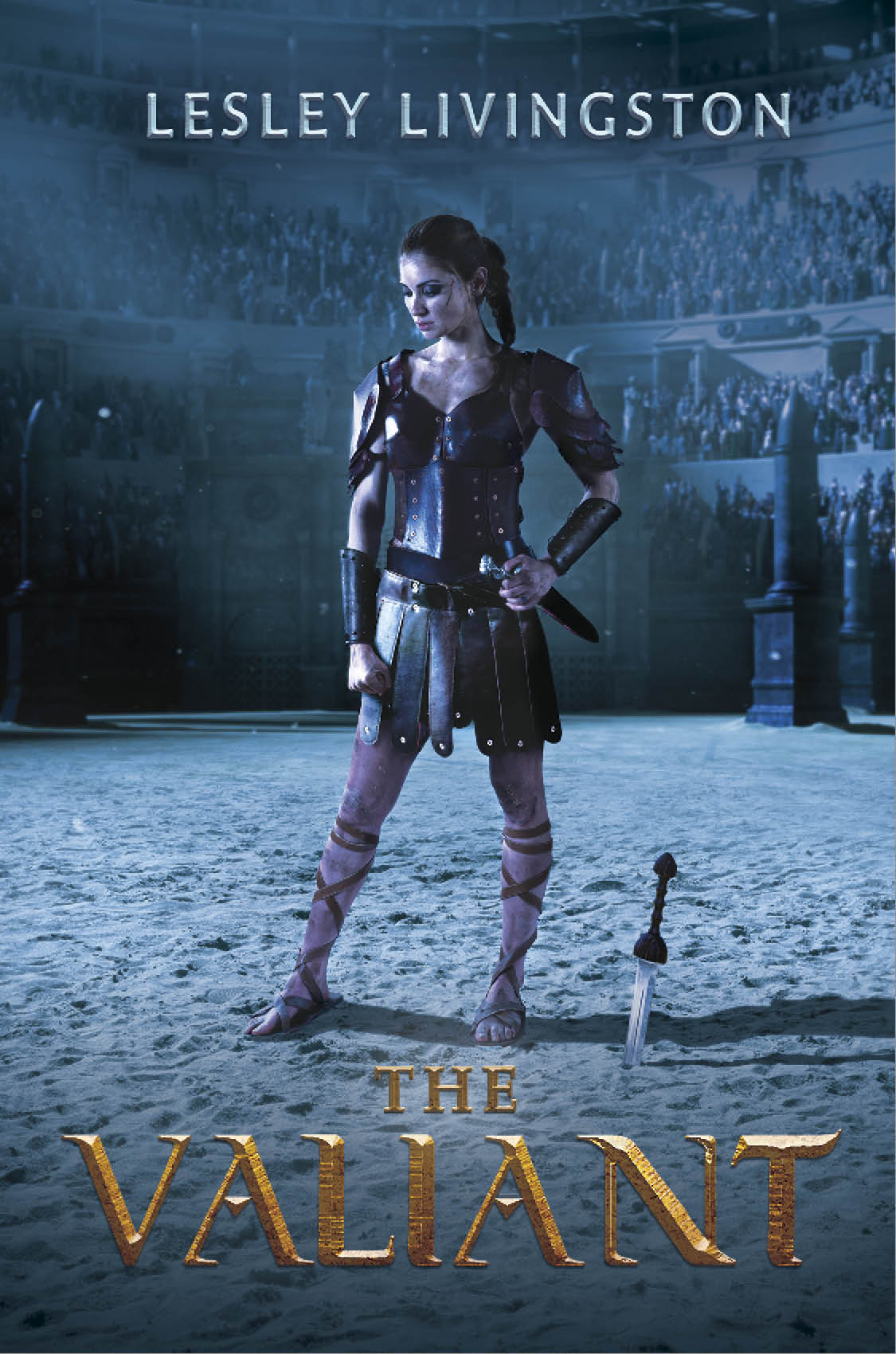 The fourth book on this list is The Valiant by Lesley Livingston. I am currently about halfway through this book and it is really good so far and interesting because I have never read anything like it.
Princess. Captive. Gladiator.
Fallon is the daughter of a proud Celtic king, the sister of the legendary warrior Sorcha, and the sworn enemy of Julius Caesar.
When Fallon was a child, Caesar's armies invaded her homeland, and her beloved sister was killed in battle.
Now, on the eve of her seventeenth birthday, Fallon is eager to follow in her sister's footsteps and earn her place in the fearsome Cantii war band. She never gets the chance.
Fallon is captured and sold to an elite training school for female gladiators—owned by none other than Julius Caesar. In a cruel twist of fate, the man who destroyed Fallon's family might be her only hope of survival.
Now Fallon must overcome vicious rivalries and deadly fights—in and out of the arena. And perhaps the most dangerous threat of all: her forbidden yet irresistible feelings for Cai, a young Roman soldier
The fifth book I have on this list is Carve the Mark by Veronica Roth. This is a little confusing so far and I am not really sure if it is worth the hype but I am enjoying the concept and it promises friendship so I am down.
In a galaxy powered by the current, everyone has a gift.
Cyra is the sister of the brutal tyrant who rules the Shotet people. Cyra's currentgift gives her pain and power — something her brother exploits, using her to torture his enemies. But Cyra is much more than just a blade in her brother's hand: she is resilient, quick on her feet, and smarter than he knows.
Akos is the son of a farmer and an oracle from the frozen nation-planet of Thuvhe. Protected by his unusual currentgift, Akos is generous in spirit, and his loyalty to his family is limitless. Once Akos and his brother are captured by enemy Shotet soldiers, Akos is desperate to get this brother out alive — no matter what the cost.
The Akos is thrust into Cyra's world, and the enmity between their countries and families seems insurmountable. Will they help each other to survive, or will they destroy one another?
Carve the Mark
is Veronica Roth's stunning portrayal of the power of friendship — and love — in a galaxy filled with unexpected gifts
The sixth book I have on this list is Nemesis by Anna Banks. I just checked this out from the library after pining after it for so many months. I am excited to actually start this book.
Princess Sepora of Serubel is the last Forger in all the five kingdoms. The spectorium she creates provides energy for all, but now her father has found a way to weaponize it, and his intentions to incite war force her to flee his grasp. She escapes across enemy lines into the kingdom of Theoria, but her plans to hide are thwarted when she is captured and placed in the young king's servitude.
Tarik has just taken over rulership of Theoria, and must now face a new plague sweeping through his kingdom and killing his citizens. The last thing he needs is a troublesome servant vying for his attention. But Mistress Sepora will not be ignored. When the two finally meet face-to-face, they form an unlikely bond that complicates life in ways neither of them could have imagined.
Sepora's gift may be able to save Tarik's kingdom. But should she risk exposing herself and her growing feelings for her nemesis?
The seventh book I have on this list is The Impostor Queen by Sarah Fine. I have been putting off reading this book and since it is Spring Break, I have decided to actually read it. I have also heard that it is good from some people.
Sixteen-year-old Elli was only a child when the Elders of Kupari chose her to succeed the Valtia, the queen who wields infinitely powerful ice and fire magic in service of her people. The only life Elli has known has been in the temple, surrounded by luxury, tutored by magic-wielding priests, preparing for the day when the queen perishes—and the ice and fire find a new home in Elli, who is prophesied to be the most powerful Valtia to ever rule.
But when the queen dies defending the kingdom from invading warriors, the magic doesn't enter Elli. It's nowhere to be found.
Disgraced, Elli flees to the outlands, home of banished criminals—some who would love to see the temple burn with all its priests inside. As she finds her footing in this new world, Elli uncovers devastating new information about the Kupari magic, those who wield it, and the prophecy that foretold her destiny. Torn between her love for her people and her growing loyalty to the banished, Elli struggles to understand the true role she was meant to play. But as war looms, she must choose the right side before the kingdom and its magic are completely destroyed.
The seventh book I have on this list is The Program by Suzanne Young. My sister recommended this to me and I am so scared to start it because it looks like it could either hit or miss or make me cry. But since my sister and Cait from Paperfury both liked it, then I have to read it.
In Sloane's world, true feelings are forbidden, teen suicide is an epidemic, and the only solution is The Program.
Sloane knows better than to cry in front of anyone. With suicide now an international epidemic, one outburst could land her in The Program, the only proven course of treatment. Sloane's parents have already lost one child; Sloane knows they'll do anything to keep her alive. She also knows that everyone who's been through The Program returns as a blank slate. Because their depression is gone—but so are their memories.
Under constant surveillance at home and at school, Sloane puts on a brave face and keeps her feelings buried as deep as she can. The only person Sloane can be herself with is James. He's promised to keep them both safe and out of treatment, and Sloane knows their love is strong enough to withstand anything. But despite the promises they made to each other, it's getting harder to hide the truth. They are both growing weaker. Depression is setting in. And The Program is coming for them.
The last book I have on this list is the Book Club Book for this month which is Empress of a Thousand Skies. This is a debut which I am all for and it is also for fans of Marissa Meyer which is a big YES for me. It is also set in space. I am a happy human! Please join us.
CROWN PRINCESS RHIANNON TA'AN WANTS VENGEANCE.
The only surviving heir to an ancient Kalusian dynasty,
RHEE
has spent her life training to destroy the people who killed her family. Now, on the eve of her coronation, the time has finally come for Rhee to claim her throne - and her revenge.
ALYOSHA
is a Wraetan who has risen above his war refugee origins to find fame as the dashing star of a DroneVision show. Despite his popularity, Aly struggles with anti-Wraetan prejudices and the pressure of being perfect in the public eye.
Their paths collide with one brutal act of violence: Rhee is attacked, barely escaping with her life. Aly is blamed for her presumed murder.
The princess and her accused killer are forced to go into hiding - even as a war between planets is waged in Rhee's name. But soon, Rhee and Aly discover that the assassination attempt is just one part of a sinister plot. Bound together by an evil that only they can stop, the two fugitives must join forces to save the galaxy.
In this exhilarating debut for fans of Marissa Meyer's Lunar Chronicles and Pierce Brown's Red Rising trilogy,
RHODA BELLEZA
crafts a powerful saga of vengeance, warfare, and the true meaning of legacy.
That is it for this blogpost. I'll see you all soon.